Retreat with us in the Blue Ridge Mountains
- and let us serve you!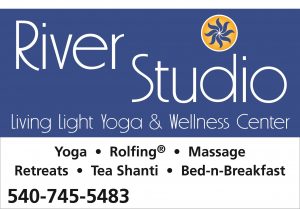 Living Light River Studio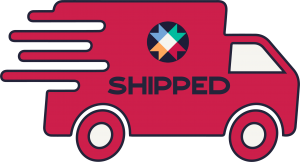 www.livinglightriverstudio.com
                                                 Shop: www.livinglightriverstudio.com/shop
The Yoga & Wellness Center of Floyd, Va is located 10 minutes from downtown Floyd overlooking the Little River and Beaver Creek. Our beautiful studio offers clients,  students and teachers a place to relax and add a touch of tranquility and peace into your lives. Listen to the sound of the river, gaze at budding trees or the silence of the rock, and enjoy the serenity of nature. Be everywhere where you are. It's hard not to feel inspired when you are surrounded by such beauty!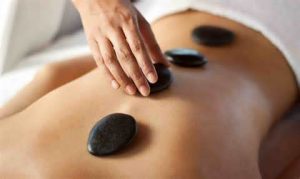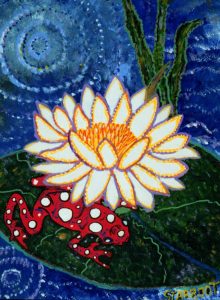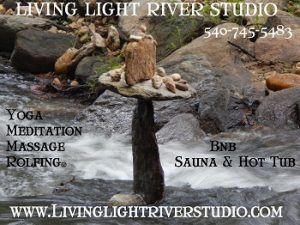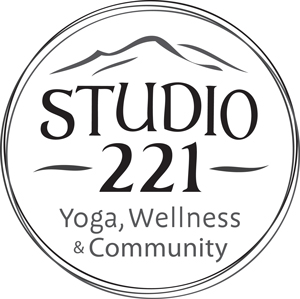 Studio 221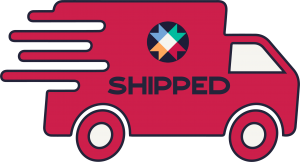 www.studio221yoga.com               Shop: www.studio221yoga.com

Therapeutic Yoga is a supportive and nurturing practice that cultivates greater stability, strength, and ease of movement while reducing pain and tension in the body and the mind.  This style of yoga is well-suited for those over the age of 60, with or without prior injuries, before or after joint replacements, after stroke or physical therapy, during or after cancer treatments, and also accommodates a wide range of physical, intellectual, and developmental disabilities.