Music is community   
Join us

Friday Night Backyard Jamboree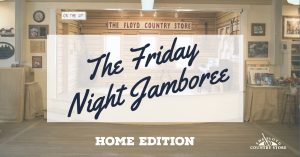 Join us on Friday evenings from 6:30pm-9:00pm for the Friday Night Backyard Jamboree outdoor show & livestream.
   Last outdoor show is Friday, October 9 - 
   Online throughout the remainder of the year. 
The event will take place on the cottage lawn behind the Floyd Country Store and will be accessible on a first come, first served basis.
Admission is free with a suggested donation of $8 to support the musicians and venue during these difficult times. We ask that everyone practice safe social distancing during the show.
*This event is dependent on good weather and may be canceled due to rain. Please check our outdoor events page for what to expect at our outdoor shows.
Watch Livestream on Facebook & Utube
www.floydcountrystore.com/events/category/friday-night-jamboree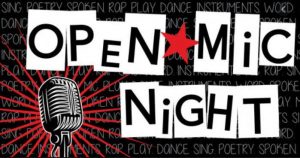 Floyd County Thursday Zoom Open Mic
October 1 - and every other Thursday (October 15 & 29, November 12), 6-9pm
Event will begin on Zoom at 6pm - music starts at 6:30
Please sign up early for your spot if you want to play, each person gets two songs depending on attendance, and possibly a second round.
open sign up until 5pm Sun sign up by a comment.
You may attend even if you aren't playing. - this event will be live streamed on Frank D'Amico Music (shared to Souvenirs, David Cannaday Music, floyd group ect and recorded )

Mike Mitchel Music Live Online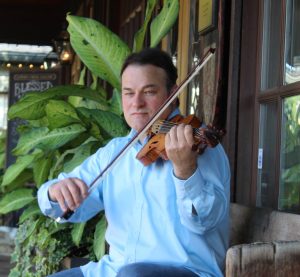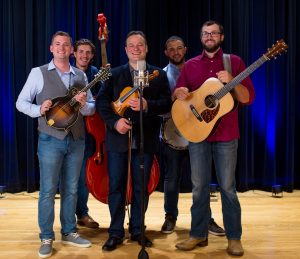 Live With You" Tuesday nights at 8:00 pm

Music with every week a local non-profit is highlighted